Are you crafty? Can you sew? Yes? GREAT! No? PERFECT…No matter where you live…you can still help.
We are starting to get things together for our trip to Uganda this summer, and one of the things we would like to bring with us are beautiful pillowcase dresses to give to the girls in the villages!
We have partnered with some amazing crafters that are helping to share our story, and encouraging other crafters to use their talents to help make dresses, and YOU can help to!
We need ALL sizes, you can use any material/pattern that you want! The sweet girls in Uganda will be so happy to receive a special dress made by YOU!
Do you sew? 
If so, you probably already know that a pillowcase dress is one of the simplest sewing projects that exists.  If you've never made one, you can find a tutorial here at Sew Like My Mom.
Don't sew?
We need ALL sizes…you can use this quick size chart!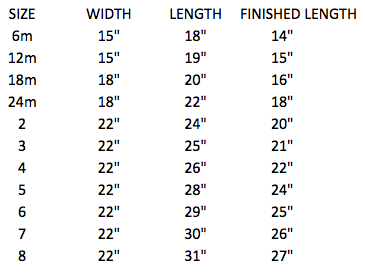 We will be collecting dresses until May 31st – if you are interested in making a dress, let us know! You can email me at mallory@projectyesu.org and we'll tell you how you can get your dresses to us!
If you join us in making dresses for our sweet friends in Uganda, please take some photos and share them with us. We'd love to see them, and we'll post them here on our website also!
Thank you to everyone who is helping by making dresses, sharing this and helping my sweet kids in Uganda!